See on Scoop.it – MoringaSOP? What Is that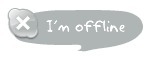 Plott Palm Trees Girls, What Is That? PLOTTPALMTREES.COMCONGRATS TO ALL PLOTT PALM TREE GIRLS! YOU ARE THE SCRUCTURE To Our Business And What We Are About;
Eric Plott's insight:
PLOTT PALM TREES GIRLS, WHAT IS THAT? PLOTTPALMTREES.COMCONGRATS TO ALL PLOTT PALM TREE GIRLS! YOU ARE THE SCRUCTURE To Our Business And What We Are About;Beautiful Accented With Beauty And Cool Ideas…The Best In The MidWest- At PLOTTPALMTREES.COM
ALOHA! We Just Wanted To Thank You Palm Tree Girls For Your Support By Sending Us Your Pictures To Us On A Monthly Base Since Day One. We Have A Plethora Of Pictures That Come In, So We Are Swamped With Palm Tree Girls That Want To Support Our Cause And Experiments.
Now, It Has Been An Entire Year Since We Started http://plottpalmtrees.com
And Since Then You Girls Have Been The Perfect Model(s) Of Beauty, Success, And Ladylike Virtues.
"Girls Make Excuses And Women Make Change. " ~E.G.Plott~
We Have Decided To Make A Video Dedicated To Your Gorgeous Efforts To Be Apart Of History In The Making At Tropical Missouri. We Let People Know That You Can Experience The BEST Of Both Worlds With Rich And Fertile Imaginations, Future, And Investment. You Help Encourage Our Efforts, For That Many Thank Yous And Tropical Hugs.
If You Are In This Video, I Have Sent It To You To Let You Know I Appreciate You As An Individual And I Love The Expression That You Manifest On Our Business; You Will Always Be Remembered As A Major Front To This Tropical Breeze That Is Swaying In On The Midwest With Great Power And Grace. It Is Far From The End And Only The Beginning, But We Know Through Christ Jesus We Have Already Won The Race.
Success Is A Journey And Not A Destination
~E.G.Plott~
To A Healthy Future :
If You Are Not A Palm Tree Girl And You Would Like To Know How To Be One, Please Send Me A Message Here Or Email Me At EricPlott@hotmail.com
Guidelines Are As Follow:
Must Be 18 Or Older To Submit.
Must Be Dressed & Posed Appropriately
Select A Sub-Tropical, Tropical, Exotic Plant Or Palm Tree To Model With.
(Can Be More Than One Girl & NO MALES)
-Only One Picture Is Chosen Per Month And With This Follows An Agreement To Be The Highlight Of All Social Networking Sites, Websites, Calenders, Magazines, And Videos That Are Made And Produced By
PlottPalmTrees.Com TBTBS © 2010-2012.
CONGRATS TO ALL PLOTT PALM TREE GIRLS! YOU ARE THE SCRUCTURE To Our Business And What We Are About; Beautiful Accented With Beauty And Cool Ideas…
The Best In The MidWest- At PLOTTPALMTREES.COM We Aren't Necessarily About Being The BIGGEST Business In The World, But The BEST Business For The World
~E.G.Plott~
TOLL-FREE 1-855-841-9659 PlottPalmTrees.Com -200 South Old 63 Suite 204, Columbia, Missouri 65201 (573-489-5509)- ericplott@hotmail.com
PLEASE BE 18 OR OLDER AND BE PROPERLY DRESSED- POSED NEXT TO A PALM TREE OR OTHER EXOTIC- THE CONTEST ENDS SEPTEMBER
YOU WILL BE THE HIGHLIGHT AND STRUCTURE OF PLOTT PALM TREEs
WINNERS GET TO BE ON THE YEARLY CALENDER
THEY GET THEIR OWN MOVIE AT THE END OF THE YEAR
AND ANY PLOTTPALMTREES.COM PRODUCTIONS PRODUCED THAT MONTH ARE SHOWCASED AND SNUCK IN PALM GIRLS
*TEES AND OTHER MERCHANDISE WILL BE MADE AVAILABLE AS WELL.
Please Submit Before The End Of The Month
To Give Our Judges Enough Time To Select The Winner
ALL CONTESTANTS ARE WINNERS AND NO ONE LOSES IN THIS CONTEST.
You Are All Winners According To God.
See on plottpalmtree.miiduu.com